Lincoln Center Music Education Programs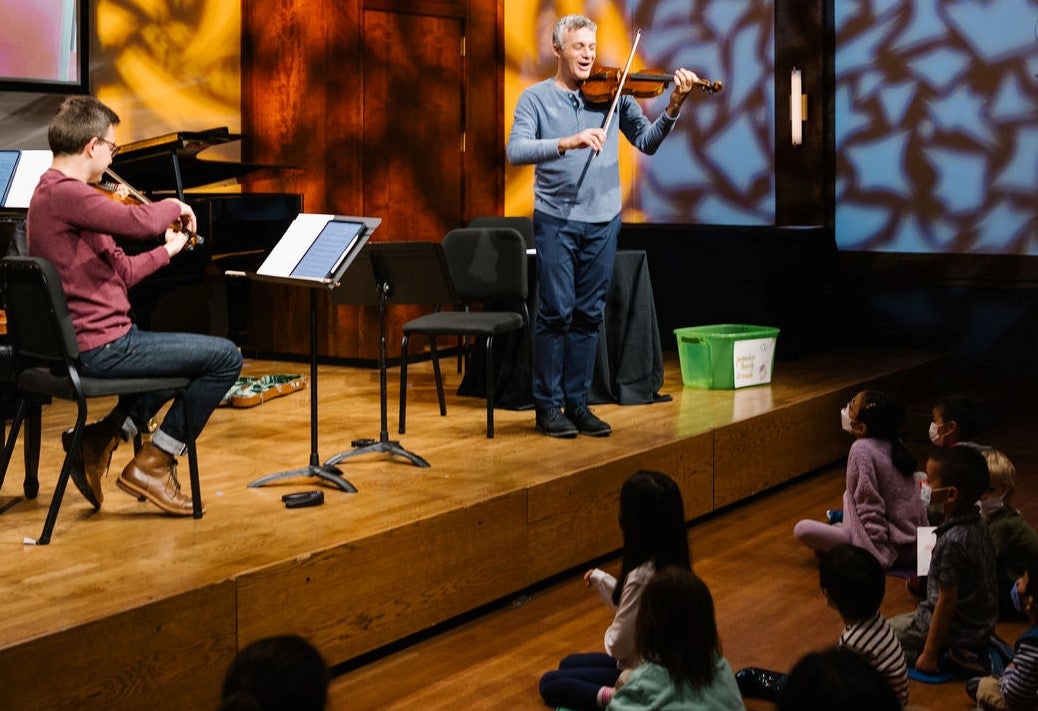 Tilles Center is proud to announce 2023-24 partnerships with Jazz at Lincoln Center (JALC) and the Chamber Music Society of Lincoln Center (CMS).

Announcing the First Essentially Ellington Long Island Regional Jazz Festival
Presented in collaboration with Jazz at Lincoln Center
Monday February 5, 2024 8am-4pm
The Essentially Ellington High School Jazz Band Festival is one of the most innovative
jazz education events in the world. In addition to performing on the Tilles Center stage
and receiving professional feedback from Jazz at Lincoln Center clinicians, participating
bands also participate in sectional workshops, jam sessions and more. To learn more about registration and requirements, click here.

Master Classes and Ensemble Coaching Sessions - JALC & CMS
Observe the art of interpretation and technique as master artists share their knowledge
and experience with the next generation. Available for middle and high school Chamber
Music and Jazz ensembles. Classes and coaching sessions are scheduled on mutually
agreeable dates and times. To schedule and learn more, please complete our on-line form.
Tilles Center Jazz Programming is made possible, in part, by Sandy and Eric Krasnoff.